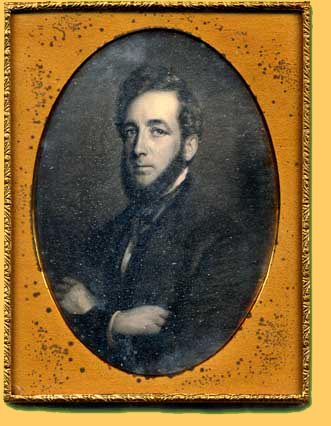 The Mellon Project's first Pick of the Month is a true hidden treasure. Never before noted in the collection, this original Matthew Brady daguerreotype was found in the Ashhurst Family Papers. The portrait is housed in a hinged case, measuring 9 ½" x 6" overall. The inside cover facing the image is velvet and embossed with Brady's studio address, and both surfaces are trimmed with gold braid. Particularly interesting is the outer leather covering of the case. In addition to the overall embossed pattern, the image of a large, waterfront country estate appears in a central medallion. Below the image, the scene is identified as "Wolferts[?] Roost." Whether the name directly relates to the Ashhurst family has yet to be determined.


Although the sitter is unidentified, he is likely to be either John Ashhurst (1809-1892) or his brother, Lewis Richard (1806-1874). In 1829 the brothers entered their father's business, operating as Richard Ashhurst and Sons. Their dry goods business seems to have been successful; the papers in the collection reflect extensive traveling and other vestiges of the upper class lifestyle of this Philadelphia family.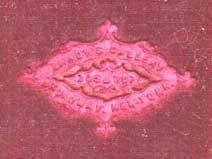 Like many well-to-do gentlemen of the time, the Ashhursts may have gone to Brady's studio to have their portraits taken. The daguerreotype was likely taken between 1844 and 1853, during which time Brady's studio at the corner of Broadway and Fulton Street in New York was filled with influential leaders of the time who were immortalized by his camera. This address, 205-207 Broadway, is embossed in the portrait's velvet case. In 1852 Brady opened another studio at 359 Broadway, and the introduction of new photographic techniques in 1853 began to replace daguerreotypes, which Brady phased out in favor of newer methods.


Based on the dates that Brady's studio was in operation and the time period when he produced daguerreotypes, either John or Lewis Richard could be the dignified young gentleman portrayed in the daguerreotype.
More Information