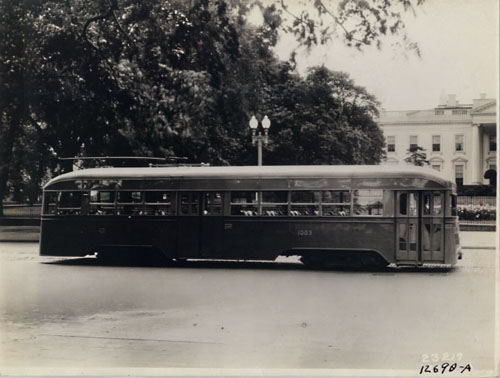 The J.G. Brill Company and its various incarnations dominated the world of trolley and undercarriage manufacturing for most of its seventy-year history. Based in Philadelphia, Brill was founded in 1868 by a German immigrant and held in family hands well into the 1930s. At its height, The J.G. Brill Company owned plants in six states as well as in Canada and France.
The collection consists of approximately 16,000 photographs, 6000 glass-plate negatives, 10,000 acetate negatives, and thirteen order books, and documents the wide array of products manufactured by Brill. The photographs include interior and exterior views of railroad cars, trolleys, buses, ambulances, and trucks, as well as images of undercarriages, small parts, and seats. The collection also documents the factory grounds at 62nd and Woodland, particularly for World War I. Order books provide information on the quantity and types of items purchased, the companies purchasing them, and their dates of order and delivery.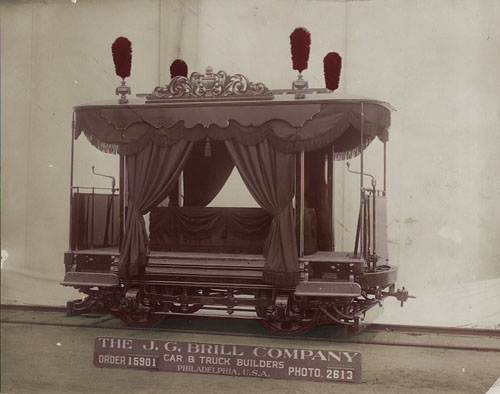 A small handful of the more unusual and significant photos from this extensive photographic archive have been selected for this online exhibit. They represent the many different types of products manufactured by the company and several special features offered to or requested by clients. The images in this exhibit also demonstrate the wider implications of the information contained in each photograph. Views of women at work in the factory during World War I and racially-segregated railroad cars provide insight into how the J.G. Brill Company and its manufactures fit into the society around them.
---
---